My rating: 5 of 5 stars
People heal a whole lot faster when they're with someone who loves them. — Delores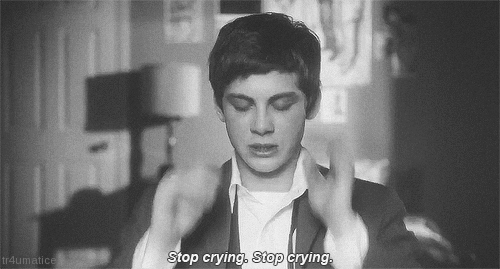 A List of Cages is now one of my first favorite books. I heard nothing but positive things about it, particularly from people in the BookTube community. I used to think that the praise was quite exaggerated, but now I understand why this book has garnered so much hype.
Essentially, A List of Cages is similar to Jennifer L. Armentrout's The Problem with Forever, in that it also explores the mechanics of foster care and its occasional, traumatic consequences. Furthermore, this book also features troubled characters who eventually find healing in each other's company. The protagonists, Adam and Julian, both have psychological problems. The former has ADHD, while the latter has a much more serious "illness" that is unraveled throughout the novel. Regardless of their four-year age gap, Adam and Julian are able to form a very platonic and meaningful friendship. As Julian's secrets are gradually brought to light, Adam becomes determined to protect him at all cost. That being said, A List of Cages is inevitably an emotional piece of literature.
Honestly, A List of Cages made me tearful so many times. I felt quite stupid because I kinda expected it to give me positive feels only because it was published by Disney, which is famous for its love for happy endings. Believe me when I say that this book trumps Colleen Hoover's It Ends with Us in the popular list of Cry Worthy Books. Not-so-sincere apologies to Lily Bloom and Ryle Kincaid. If Adam and Julian won't make you cry (or at least tearful), then you need to have a doctor heal your stone cold heart!
With that in mind, the best thing I liked about this book was its character-driven story. Given her background in psychology, I wasn't surprised that Robin Rowe really did an effort to create such impactful and inspiring characters. As flawed as they were, Adam and Julian's personalities felt so authentic. And since the novel was written in dual perspectives, I loved getting to know them in a deeper and virtually personal way. Adam's chapters were fun and lighthearted, while Julian's chapters were generally morose and tear-jerking. This seesaw of alternating voices definitely messed with my emotions, thereby giving me a wonderful and memorable reading experience.
Overall, A List of Cages is YA contemporary fiction at its finest. It's a short novel that surprisingly has super substantial content. For the sake of objectivity, the only thing I did not like was its tendency to be shockingly graphic. I sincerely enjoyed this novel, and I would happily recommend it to all of my bookish friends. I just might reread it by listening to its audiobook version. 🙂