Hindi pa ako tapos. May mga heels ako na mas mataas pa sa accomplishments mo. — Romina Mondragon
Last night, my brothers and I visited the home of an affluent family friend. As I took in the massive gate, white walls, and seemingly simple design, the first thing that I said was, "This looks like the Mondragon mansion in Kadenang Ginto!" My companions didn't know what I was referring to, but they laughed at my excitement. One of them even declared, "I don't watch Philippine TV."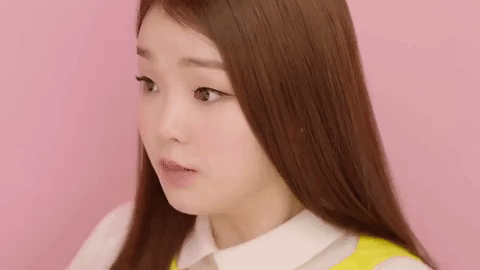 As a fan of high-quality Korean dramas, I understood where he was coming from. Filipinos are all about appreciating local commodities, but many of us would rather patronize the products of other cultures. This is especially true when it comes to entertainment. My family and I enjoyed soap operas such as Sana Ay Ikaw Na Nga and Mara Clara (2010). But these days, we barely watch Filipino shows unless the terrible commute process forces us to do so.
In my case, going home after work requires a one-hour bus ride. The bus isn't conducive to reading, so I sometimes stare at whatever is playing on the TV. Since October 8, 2018, "whatever" has been Kadenang Ginto. Now that I'm working from home, I'm still curious about the series. Since my TV at home doesn't have access to local channels, I just watch recaps and teasers on YouTube. LOL
This telenovela follows the blended Mondragon family. Robert Mondragon, the patriarch, is the CEO of Camila Sardines. After his wife dies, he falls in love with his pregnant secretary named Romina Andrada. Daniela, Robert's grown-up daughter, is adamantly anti-Romina. So to get revenge, she seduces Carlos, Romina's first love. Soon, Romina and Daniela give birth to two girls, Cassie and Marga, respectively.
All of these characters live in the same house in spite of the tension between them. Daniela actively hates Romina, and she brainwashes Marga into hating Cassie as well. No one knows the identity of Cassie's biological father, but Daniela might have something to do with Romina's rape case. Today, Filipino netizens have opposing political views. However, they agree on one thing: The plot of Kadenang Ginto is very, very circular.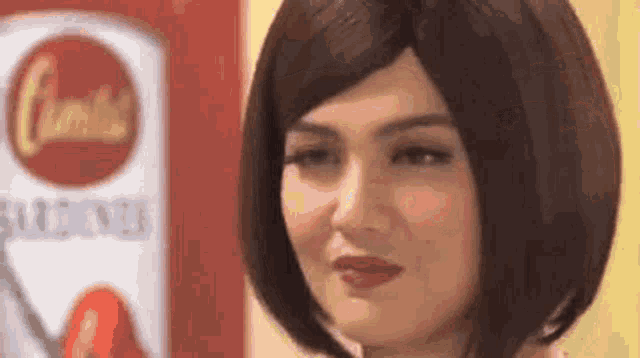 In retrospect, Philippine dramas are generally repetitive, formulaic, or predictable. I'm sad to say that Filipino scriptwriters lack the excellent ideation skills of their Korean counterparts. Have you watched a TV show whose plot or premise made you exclaim, "Why didn't I think of that?" That usually happens to me when I watch K-dramas. I'm not surprised that there are Philippine remakes of popular K-dramas such as Full House and Descendants of the Sun. Strangely, Kadenang Ginto and its peers remain popular in spite of their overly recycled plots. Heck, Ang Probinsyano has been running for four years; it's even older than my professional life!
We Filipinos are aware of our weaknesses in the drama industry. Antonietta, one of my favorite segments in Bubble Gang, hilariously highlights some of the tropes of local telenovelas: gullible protagonists, fake deaths, and multiple kidnappings. You can say that these tropes make our dramas genuinely Filipino. I have yet to watch a telenovela without a kidnapping scene. Indeed, "There's nothing new under the sun."
Nonetheless, can't our TV programs use "less obvious" tropes? I agree that Philippine soap operas can be entertaining and worth discussing. But if you look at the bigger picture, you might feel a little guilty or embarrassed. In this age of Netflix, Hulu, and Apple TV, such content might belong in the jologs or pang-masa category. So does that mean that Filipino=low-class?
Personally, I watch Kadenang Ginto because I want to achieve a sense of balance. As it is, English/Korean content surrounds me. So is there a problem if you can find one soap opera on my entertainment roster? Many kids today grow up without knowing how to speak in Filipino. I don't want to contribute to the colonial mentality by alienating myself from Philippine pop culture altogether.
From an objective point of view, Kadenang Ginto remains relevant because just like Crazy Rich Asians, it deconstructs our view of the upper class and illustrates that affluence doesn't necessarily result in lasting joy. What's the point of having so much money when your family is in splinters? Wealth can trigger envy, and envy brings out the worst in people. The show also conveys the importance of diligence and ownership. If you want your story to have a happy ending, you need to work for it.
Overall, regardless of the lessons that we can glean from Kadenang Ginto and other telenovelas, I think that we should level up, raise our standards, and keep up with the giants in the entertainment industry. Most of our dramas today should have been completed months or years ago. But money does make the world go round, including soap operas. 😦