The Silence of Bones by June Hur
My rating: 4.75 of 5 stars
Thank you, Macmillan, for giving me an ARC of this book in exchange for an honest review.
There are usually only three causes of murder: lust, greed, or vengeance. Among these three, vengeance is the most common. — Inspector Han
Do you enjoy watching K-dramas, particularly those with vivid, historical settings and well-developed characters? Shows like Splendid Politics and Empress Ki can have as many as 40-50 episodes because they have multiple story arcs, but this debut novel will give you all the delights of the genre with just 336 pages. I was excited to read this book when I first heard about it last year, so I'm glad that it exceeded my expectations.
The Silence of Bones is about Seol, a 16-year-old girl who is indentured to the police bureau during the Joseon Dynasty. She misses her family dearly, particularly her brother who died around 10 years ago. In addition to her homesickness, she has to deal with much fear and anxiety as she helps the authorities solve a murder mystery. Seol finds herself under the wing of Inspector Han, a highly esteemed noble (and the head of the investigation). However, as they collect more pieces of evidence, Seol begins to doubt Han's integrity. Could he be the killer they were all looking for? Seol prides herself in her loyalty, but not even her faith in the inspector will keep her silent.
For someone who was barely an adult, Seol had a tough life because of the political climate. Nonetheless, I loved the historical context of this book. Joseon's queen regent was like the counterpart of England's Bloody Mary, planning to sniff out all of the Catholics in the country. After Seol's father was executed for converting to Catholicism, her mother committed suicide. Then, Seol was exiled for three years and was eventually bought as a slave. The Christian in me mourned the deaths of the Catholic characters, but the Asian part of me understood the queen's refusal to embrace Western ideologies.
The police officers generally didn't abuse Seol, but the conservative rules of Joseon society (e.g., men couldn't touch female non-relatives) obliged them to use her as a collector/handler of female victims. As a result, Seol wasn't a stranger to violence and death. I was surprised that she didn't let those noseless faces drive her to insanity. But if I remember correctly, Seol rarely smiled or laughed in the novel. Her circumstances were that dire.
Most of Seol's moments of positivity were linked to Inspector Han. Seol respected him a lot and did whatever she could to prove her usefulness and competence. She believed that he was the very first person to look beyond her status as a servant, the first man who really saw her. These epiphanies hinted at a possible romance, making the plot more exciting. Most K-dramas (and YA books) feature couples to root for, so I'm sure that other readers will also see the chemistry between the characters.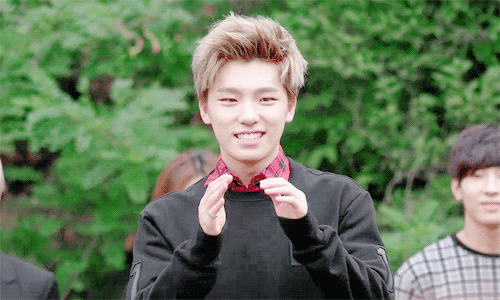 Inspector Han was a puzzle to me. I couldn't predict his actions because his feelings for Seol were as fickle as the wind. His hatred for Catholicism was perhaps the most consistent thing about him. One scene in the book almost made me despise Han. Seol's life was in danger, but he conveyed (or feigned) indifference. Still, Seol resolved to set aside her emotions and give him the benefit of the doubt. Until she found solid proof, she wouldn't abandon her friend and mentor.
June Hur excelled at making me doubt the characters. Seol wasn't an unreliable narrator, so I knew that she wasn't the killer. On the other hand, Inspector Han, Lady Kang, Officer Shim, and even the mother of one of the victims were potential criminals. Seol's fellow slaves weren't necessarily innocent, either. There were so many suspects that I was tempted to look at the last page of the book. The tension was almost unbearable!
My one, nitpicky problem was the repetitive use of the word "silence." Whether or not it was intentional, I couldn't unsee it. You can blame my career as an editor, which encourages me to notice such minor details. xD
Overall, The Silence of Bones is one of my favorite 2020 releases. It's probably the best Korea-inspired work in my collection, so I can't wait to read June Hur's sophomore novel. Be prepared for a tragic yet beautiful ending. 😉