My rating: 5 of 5 stars
We were all heroes in the end. At least, that's what people liked to tell themselves.
I wonder if Marissa Meyer will ever disappoint me? Probably not. Her books are always so sweet, delightful, and thought-provoking. Now that the Renegades trilogy is officially over, I can resume rereading The Lunar Chronicles. I can't say which series is better because each has a unique target audience. Both are stars in their respective genres, so comparing them is a futile endeavor.
Supernova continues the cat-and-mouse game of Nova and Adrian. Nova still doesn't know that Adrian is the Sentinel, and Adrian still doesn't know that Nova is Nightmare. When the truth finally comes out, the protagonists find themselves on opposite sides. But not everything between them is a lie, so there's still hope for reconciliation. Moreover, they have to work together in spite of their differences. Otherwise, both villains and heroes can't look forward to a bright future.
Remember how no one significant died in The Lunar Chronicles? Every couple achieved a blissful ending even though they had risked their lives repeatedly. Be warned that the author changed her game in this novel. Hahaha. There were a lot of fighting scenes because of the war between the Renegades and the Anarchists, so some of our beloved characters had to die (or lose their powers because of Agent N). I appreciated this touch of reality, crossing out names with my mouth ajar. Happily ever afters shouldn't come cheap, you know.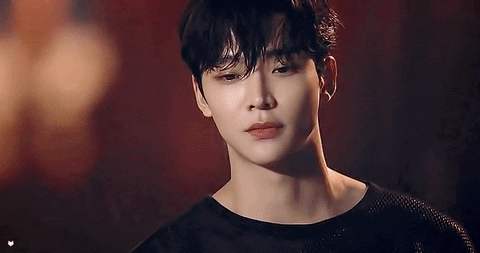 Supernova shows how misguided beliefs can shape the decisions and behavior of people. Nova hated the Renegades because they had failed to save her family. Little did she know that someone else was responsible for their demise. If Nova knew the real score, she probably wouldn't be an Anarchist. I actually had a hunch about the killer since the first book, so the reveal didn't leave me breathless. However, more revelations followed, and they stopped the "meh" forming on my lips. For instance, Nova and Adrian had lost their parents on the same day! That's all I can disclose without spoiling the entire story for you. xD
Between the two MCs, Adrian was my favorite. He always gave Nova the benefit of the doubt and was determined to see the good in her. Nova had allowed other Anarchists to cut off Adrian's tattoos and mentally torture him, but his heart was big enough to forgive her. Some might call it stupidity, and that might be true. But when you're in love with someone, you have to take a leap of faith and pray that you won't regret your decision. In this situation, Adrian's faith in Nova saved the world.
Overall, Supernova is a satisfying conclusion to a remarkable trilogy. The epilogue hints at a possible sequel or companion novel, but I'm happy with how things wrapped up. Nonetheless, I'd gladly read another Renegades book because Marissa Meyer is one of my favorite authors. Farewell, Nova and Adrian. ❤